My Team
When you become my client, you place your trust in me to help make your vision a reality. I honor that trust with the help of my expert support staff. Together, we make a strong commitment to customer service.
If at any time you have a question, concern or need, please let us know!
My Team
Here to answer your questions, schedule appointments, or do any follow up that you or Neil require.
We want to have a relationship with you, whether it's us wishing you a Happy Birthday, or you telling us about exciting things happening in your life. We want to know what's going on with you so that we can further assist you with your personal planning needs. Whatever your need is, we will make sure that you get taken care of!
We thank you for your business and your trust in us.
Neil E Robbins, CLU®, ChFC®
Financial Advisor
Office 602-808-3425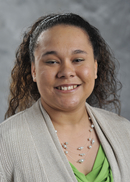 Jenna Blount
Associate Financial Representative
Office 602-808-3400

Jenna came onto the staff in January of 2011. She is licensed in the State of Arizona and became contracted as Neil's Associate Financial Representative in March of 2011. Jenna currently holds a Life and Health license as well as series 6&63 securities licensing. Jenna graduated summa cum laude with a BA in History from Arizona State University in 2010, and is now working with the company to help Neil Robbins assist his clients' needs.
During her free time likes reading Stephen King, watching the ASU Sun Devils, the Phoenix Suns and also the Pittsburgh Steelers. She has volunteered with the City of Tempe since she was in middle school sitting on a youth commission, and also volunteered with the Tempe Center for the Arts. She has years of community service under her belt and looks forward to working with YOU, the client.
Jenna is glad for the opportunity to work with Neil's clients and is excited for the future!